About Us
Spigas was founded in 2003 and was one of the first companies to operate in the then-emerging free gas market.
We have grown steadily over the years and we are now part of one of the most important energy groups in Europe (the German company VNG).
Spigas is one of the leading Italian operators in terms of volume of gas transported and in addition works in the major international markets, such as NCG, TTF, CEGH and many others.
Our success is due to a solid base which guaranteees our customers an excellent service, by managing directly the whole natural gas logistic process, from the procurement abroad to the meter of the end user.
Last news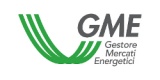 Gas quotas negotiation from import segment to P-Gas platform (Thermal Year 2012-2013)